We look forward to the contact with you
You can count on our reliability. After all, machine downtime costs a lot of money. Our prices are equal to any critical comparison.
Our experience and expertise give you the security of having found the right service address.
We would like to prove that to you.
The big difference::
We put ourselves in your situation and act to help you. You only need one service for different brands and types. This is more than a piece of corporate philosophy. The lived reality will convince you.
Our business area does not only extend to small and medium-sized companies, the big industry also appreciates us as a partner.
About us:
Benefit from our many years of experience in development, production, training and service at BOEHRINGER – Werkzeugmaschinen.
Together with our team of highly qualified employees, we have extensive knowledge in the areas of:
Mechanics
Electrical engineering
Control
Drives
Trainings For years we have been a service partner for GRAZIANO and Böhringer Werkzeugmaschinen.
Our experience and competence give you the security of having found the right service partner.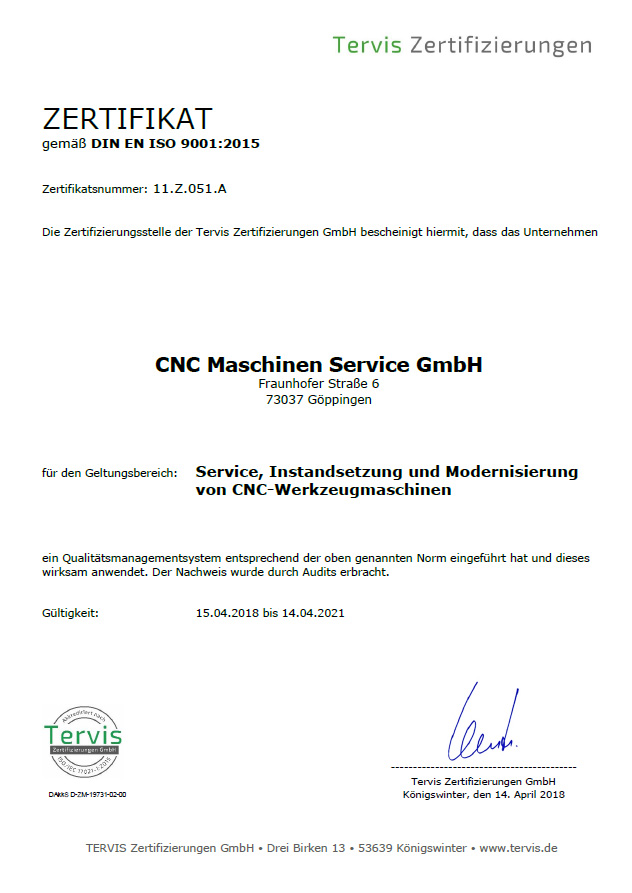 Our customers appreciate our many years of field experience. Quality, competence and honesty characterize us. Therefore also long warranty with partial and overhaul.
Qualitätsmangementsystem nach DIN EN ISO 9001:2015